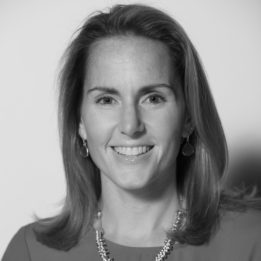 Senior Vice President, Membership
alycia.kiley@ciab.com
202.662.4438
Alycia Kiley is senior vice president of membership. She rejoined The Council in August 2010 after a three-year stint as vice president of Council member firm, RCM&D. While at RCM&D, Kiley oversaw the association/non-profit division. Kiley previously served as The Council's director of government affairs from 2002-2007. A native of Washington, DC, Kiley graduated from the University of Colorado with a degree in Kinesiology, and spent a year as an athletic trainer for the Buffaloes. After graduation, she served a one-year term in the AmeriCorps program. Kiley has a master's degree from George Washington University and is an active member of Many Hands, a women's grant-making organization committed to making a lasting impact on the lives of Washington, DC-area women, children and families in need.
First job: West Virginia State Fair food booth
Last book read: Quiet Leadership by David Rock
Favorite DC landmark: Lincoln Memorial Steps
Secret (well, not so secret) obsession: Sunrise anywhere
City I'd go to on a whim (for a weekend): Montreal (in the summer or fall)
If I were to retire tomorrow, I would… Like to work for a charitable non-profit serving my local community.