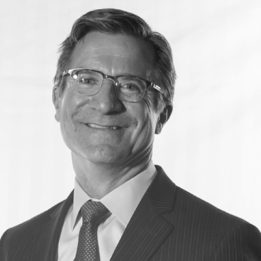 General Counsel
john.fielding@ciab.com
202.783.4400
John Fielding joined The Council as in-house General Counsel in January 2016. Prior to that, Fielding was with Steptoe & Johnson LLP, where he served as outside counsel to The Council and where he continues to serve as a member of the Government Affairs & Public Policy Group, focusing on government relations.
Fielding has worked extensively on insurance legislation and has been a part of several significant lobbying victories including the implementation of the National Association of Registered Agents and Brokers licensure mechanism, surplus lines regulatory reform, the Terrorism Risk Insurance Act, and other insurance regulatory reform legislation. He has also focused on insurance regulatory issues, working closely with the National Association of Insurance Commissioners (NAIC) and the offices of the state insurance commissioners on issues such as producer licensing, health care, cyber, privacy and terrorism preparedness.
Fielding began his career working on Capitol Hill as a legislative assistant to Senator Kent Conrad. He then worked as senior counsel for financial services at the NAIC and as an attorney with Collier Shannon Scott and The Scott Group before joining Steptoe. He currently serves as Vice President of the Board of Directors of the National Insurance Producer Registry (NIPR), the national electronic producer licensing organization.
Fielding is a member of the District of Columbia and New York Bars. He received a BA from The College of William and Mary, and JD from the University of Virginia.
First job: Cutting lawns and painting houses with my brothers
Last book read: Alexander Hamilton by Ron Chernow
Favorite beverage: Sam Adams Boston Lager!
Dinner party guests: Bruce Springsteen, Pope Francis, Barack and Michelle Obama, and my wife