BUILDING MORE EFFECTIVE LEADERS
The insurance industry is on the cusp of a huge talent gap, with 25 percent of the workforce expected to retire by 2020. Developing your leaders is more critical today than ever. We're here to help.
VIEW OUR CALENDAR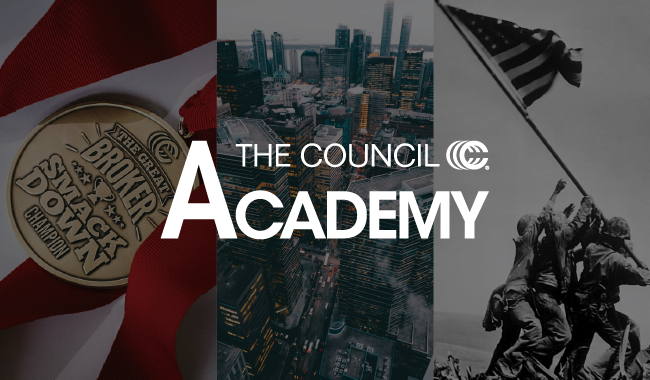 Council Academy
Whether you're looking to improve the leadership skills of your emerging leaders or those climbing the C-Suite ladder, The Council Academy focuses on providing industry-specific, competency-driven, world class talent development resources for your firm.
Learn More
Compete in the computer-simulated competition.
Your training on your schedule.
Comprehensive industry data from McLagan.