Leader's Edge magazine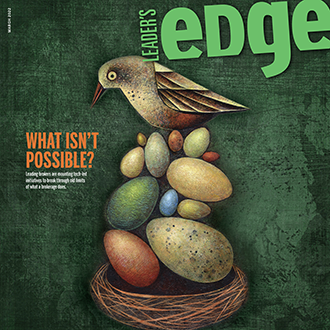 is the ultimate "get" in insurance journalism. An award-winning publication of The Council of Insurance Agents & Brokers, Leader's Edge is filled with intelligent and entertaining writing that takes a deep dive into the world of commercial insurance and group benefits distribution.
Whether you're a manager interested in management and leadership best practices, a firm looking for information on the latest market news, or an executive looking to stay on top of regulatory twists and turns, they have you covered.
Revered by top industry CEOs across the U.S. and around the globe, Leader's Edge challenges your thinking without taxing your time.
Their mission is to get the point of view others don't and to dig in with as much analysis and scrutiny as perspective and humor. Born in 2004, Leader's Edge is published 10 times per year.