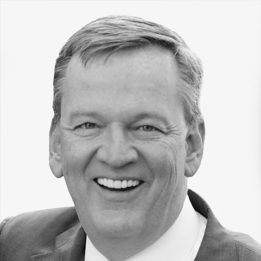 President
joel.wood@ciab.com
202.783.4400
Joel Wood is the President of The Council of Insurance Agents & Brokers. He has been the top regulatory and government affairs officer at The Council since 1993. He came to Washington a decade earlier to work as a press and legislative director for Rep. Don Sundquist (R-Tenn.). Over the course of his career, Wood has been deeply engaged in many issues impacting the commercial insurance brokerage industry—from health insurance reform efforts, to terrorism reinsurance, to regulatory reforms both small and large, at both the federal and the state level—and has received numerous accolades as one of the top lobbyists in the financial services industry. In 2000, he and his wife Dana formed the Foundation to Eradicate Duchenne following the diagnosis of their son James with Duchenne Muscular Dystrophy, the world's most lethal childhood genetic disease. Their advocacy and charitable work has led to hundreds of millions of dollars' worth of scientific research into DMD, and a corresponding decade-long increase in life expectancy for those afflicted with the disorder.
Last book read: Hillbilly Elegy by J. D. Vance
Favorite food: Pulled pork barbecue
Favorite beverage: Bulleit bourbon
Favorite place to travel: Mississippi Delta
Three things I'd bring on a desert island: George Foreman grill, sleep number bed, boat to get me off
Secret (well, not so secret) obsession:  Vintage Julia Child PBS shows
City I'd go to on a whim (for a weekend): New Orleans
If I were to retire tomorrow, I would…Ask permission to keep attending political fundraising dinners for CouncilPAC.