Rich in Tradition Since 1913.
The Council of Insurance Agents & Brokers has a long history rich in tradition. The backbone of The Council was established in 1913, when the National Association of Casualty & Surety Agents formed and held its first convention in Cincinnati to discuss state regulation. The association, which later became The Council following a name change in October 1993, held its first formal meeting at The Greenbrier in West Virginia in 1914. With the exception of a few years in the 1920's and during World War II, industry leaders have been meeting in a unique setting on an annual basis ever since.
The annual Insurance Leadership Forum was a place where leading agents, brokers and companies came together in a powerful setting to discuss issues that had an impact on the industry and consider what it would take to protect commercial enterprise from risks. In time, the meeting took on a life of its own and the aura surrounding it remains to this day.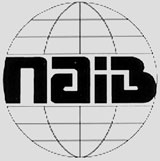 As the commercial insurance industry evolved, so too did the associations that represented it. The National Association of Insurance Brokers (NAIB) was established in 1933 to promote the interests of commercial insurance brokers. For decades, the NAIB represented the largest brokerages in the world, but an onslaught of mergers and acquisitions in the 1980s and 1990s eliminated the need for multiple associations.
Following this period of major consolidation in the commercial insurance industry, the NAIB was merged into The Council in 1998. The transition was a smooth one, thanks to the strategic foresight by The Council's leadership to gradually rearrange the operating structure of the association over the next decade.
In recent years, The Council has become the leading advocate for commercial insurance brokers on both property/casualty and employee benefits issues. The Council keeps brokers' interests at center stage as legislation is proposed on Capitol Hill, as policies are developed at the White House and as federal agencies address important industry issues in the regulatory process.
Today, The Council is home to 200 of the top commercial insurance and employee benefits brokerages worldwide. Council members are market leaders who annually place 85 percent of U.S. commercial property/casualty insurance premiums and administer billions of dollars in employee benefits accounts. With expansive international reach, The Council fosters industry-wide relationships around the globe by engaging lawmakers, regulators and stakeholders to promote the interests of its members and the valuable role they play in the mitigation of risk for their clients.