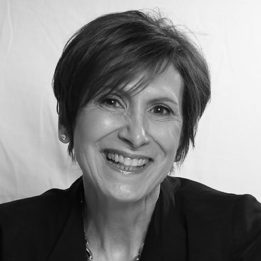 Senior Vice President, Leadership & Management Resources
elizabeth.mcdaid@ciab.com
202.662.4435
Elizabeth McDaid is senior vice president of Leadership and Management Resources. She directs The Council's Leadership Academy and is responsible for assisting Council member firms in excelling in the areas of leadership development and internal management.
Prior to joining The Council, McDaid served as Vice President of Chubb's Global Agent and Broker Academy at the Chubb Group of Insurance Companies. She created the academy in 2001. McDaid began her career with Chubb in 1985 as the corporate learning and development manager. She later became sales training manager and conducted programs in Europe, Latin America, Australia, Canada and the U.S. Prior to joining Chubb, McDaid worked for Alexander and Alexander, and Kemper Insurance. She has two advanced degrees: a Master of Science from the University of Pennsylvania and a Master of Arts from Hofstra University. In 2013, McDaid was recognized as one of The Council's Century of Game Changers, and was featured in Leader's Edge magazine as part of The Council's 100th anniversary celebration.
Book I've been wanting to read: War and Peace — I just love the challenge of it.
Favorite place to travel: Rome. It's my favorite city in the world, great food, great art, great people. Just LOVE it.
Dinner party guests: John Dickerson — I think his political insights and stories would be so interesting; The Dhali Lama — I have so many questions for him; Amelia Earhart — I admire and envy her independence and sense of adventure; Albert Einstein — I think he had a great sense of humor. Jon Kabat -Zinn — to talk more about mindfulness.
City I would go to on a whim for a weekend: Calistoga, Napa Valley
Favorite DC Landmarks: The National Archives and the Lincoln Memorial