June 16, 2017
Q1'17 was the most active for the cybersecurity space in five years, experiencing increased investment and expanding with multiple companies leveraging the power of Artificial Intelligence (AI) to provide solutions for today's cyber threats.
A recent webinar by CB Insights analyzes funding rushing into the cyber-AI space and discusses its inevitable implications on the cybersecurity sector. Since 2012, cybersecurity-AI funding has reached $2.1 billion.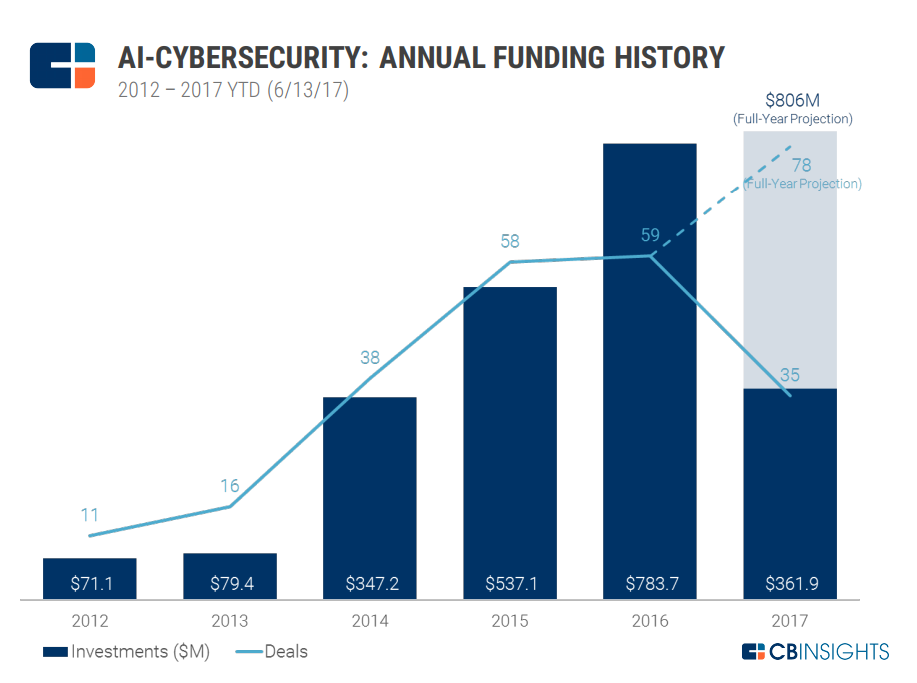 Through machine learning, behavioral analytics and predictive intelligence, AI has the potential to transform the traditional approach to cybersecurity. It can be used to monitor tremendous amounts of activity in real-time, vastly speed up intrusion detection, free up human resources, enable faster remediation and help improve continuous cyber resilience.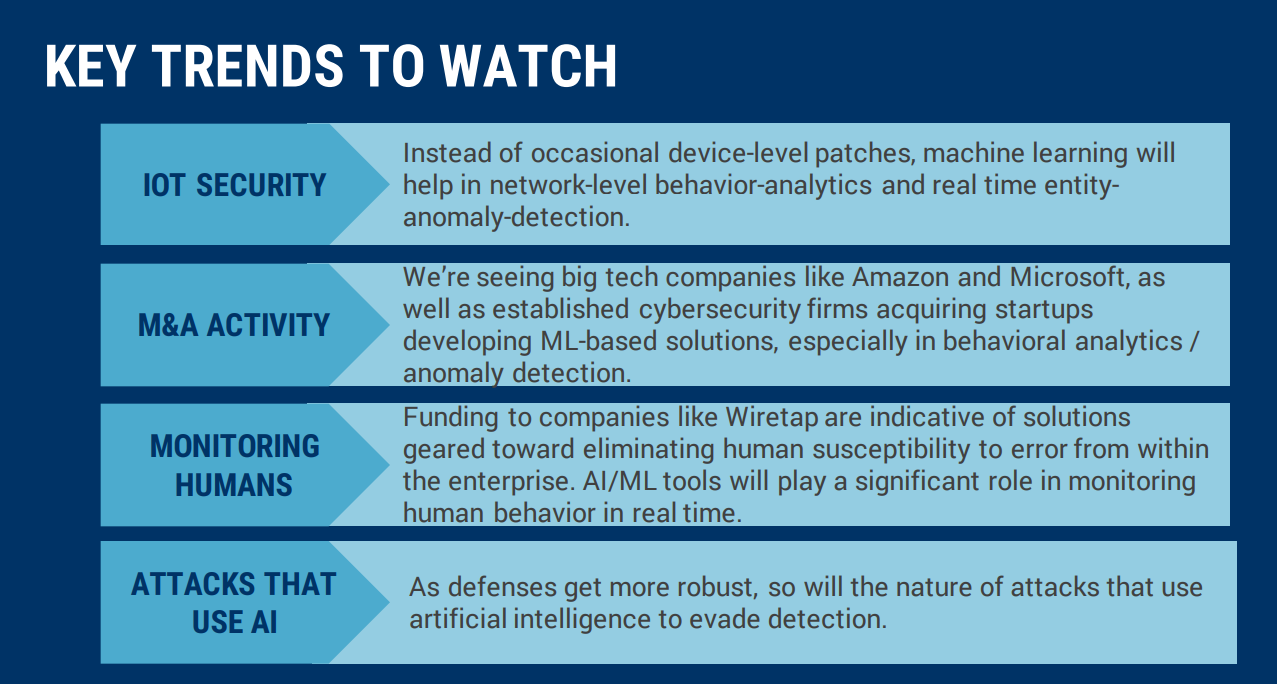 Courtesy CB Insights
CB Insights categorized more than 80 cybersecurity companies into nine categories, such as "Cyber-Risk Management" and the most populated category using AI, "Anti-Fraud and Identity Management."
---
Recent Deal Activity
In 2016 alone, $3.5 billion of investments were in the cybersecurity space and 2017 is on track to exceed that. The number of deals in Q1'17 alone reached an all-time quarterly high, a 20 percent increase from the previous quarterly deal high. (CBInsights)
According to CB Insights, there has only been one mega round of $100 million+ in 2017, out of the nearly 200 cybersecurity deals this year. Cybersecurity firm Crowdstrike raised $100 million in a Series D funding round from investors including Accel Partners, Telstra and Warburg Pincus. The company has raised a total of $256 million with a $1 billion valuation. (BusinessWire)
Microsoft has agreed to acquire cybersecurity firm Hexadite for $100 million. The Boston-based technology company with Israeli roots utilizes AI to detect and defend from cyber threats. Microsoft will integrate Hexadite's AI technology with its "Windows Defender Advanced Threat Protection" (WDATP), in order to enhance the security of the Windows 10 software. (Techcrunch)