January 10, 2018
DOL Releases Proposed Rule on Association Health Plans
On January 4, 2018, the Department of Labor (DOL) released a proposed rule aiming to make it easier to form association health plans (AHPs) that qualify as large group plans. The proposed rule would broaden participant eligibility in two ways. First, it would modify DOL's current "commonality of interest" test, allowing employers from the same trade or industry, or the same metropolitan or geographic area, to band together and form a group or association.  Second, it would allow self-employed individuals (so-called "working owners") to participate in AHPs, provided certain requirements are met.
The proposal also would impose nondiscrimination requirements on AHPs. The proposal notes that these requirements would build on the existing health nondiscrimination provisions applicable to "group health plans" under HIPAA (as amended by the ACA).
In its discussion of these requirements, the DOL appears to indicate that the underwriting for an AHP will be done at the AHP level (not at the individual employer level). Specifically, the DOL notes that permitting "employer-by-employer risk rating" within the AHP would undermine ERISA's aim of limiting AHP sponsors to "employers" and to entities "acting in the interest" of employers. Moreover, such provisions promote a "level of cohesion and commonality" among entities acting on behalf of employers, employers themselves, and covered employees. Absent such nondiscrimination provisions, DOL notes that it would be extending ERISA coverage to entities that "seek to underwrite risk and are nearly—or entirely—indistinguishable from" commercial insurance arrangements that sell insurance coverage to unrelated common law employers/the sort of commercial insurance enterprises that ERISA intended to leave to state, rather than federal, regulation.
Notably, the proposed rule does not appear to preempt state regulations. As such, it is unclear how effective or useful the proposal would be at promoting and facilitating the formation of AHPs as large employer plans.
Comments on the proposed rule are due on March 6, 2018.
Click here for a memo detailing the proposal.
New Health Benefit Option for Small Employers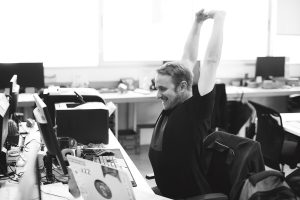 A somewhat overlooked provision in the 21st Century Cures Act allows some employers to offer a new kind of tax-preferred arrangement—qualified small employer health reimbursement arrangements (QSEHRAs)—to their eligible employees. The ACA implementing agencies have now released guidance on QSEHRAs.
Notably, they clarify, QSEHRAs are not subject to the agencies' prior guidance, which concluded that non-integrated HRAs violate various ACA requirements like the prohibition on annual dollar limits and provision of preventive services without cost-sharing.
So what are the benefits of QSEHRAs for eligible employees? And who can take advantage of them?
Click here for this Digital After Deadline exclusive from Leader's Edge magazine.
IRS Extends Certain Filing Deadlines for ACA Information Reporting
The Internal Revenue Service (IRS) recently issued a notice extending certain due dates for 2017 ACA information reporting under Sections 6055 and 6056 of the Internal Revenue Code. Notably, the notice did not include new due dates for employers and other health coverage providers filing Forms 1094-B and 1095-B and/or 1094-C and 1095-C with the IRS. A copy of the notice can be viewed here.
Following the notice, employers and other health coverage providers must comply with the following due dates:
For providing Form 1095-B and Form 1095-C to employees and/or insureds, the due date is extended from January 31, 2018 to March 2, 2018.
For filing Forms 1094-B and 1095-B and/or 1094-C and 1095-C with the IRS, the due date remains February 28, 2018 (if not filed electronically) or April 2, 2018 (if filed electronically). The regulations, however, allow for an automatic 30-day extension to file such forms with the IRS following submission of a Form 8809, and an additional 30-day extension may be granted under certain hardship conditions (these extensions are not available for the 1095-B and 1095-C Forms furnished to employees/insureds).
The notice also provides short-term relief from penalties for failing to timely file an information return or for filing an incorrect or incomplete information return, if a filer can show that it made good-faith efforts to comply with the information reporting requirements. This relief is only available if the forms were filed on time.
ACA Legislation Tracker Updated
Our legal team at Steptoe & Johnson has updated its ACA Legislation Tracker as of December 22. This is the last update of 2017. Click here for the PDF.

Joel Wood, SVP, Government Affairs
This Year is Shaping Up to be Clash of Republican Idealists vs. Realists
The Washington Post
Joel Kopperud, VP, Government Affairs
Letter to Congress Regarding Elimination of the ACA's Individual Mandate
American Academy of Actuaries
Blaire Bartlett, Director, Government Affairs
Experts, Industry Push Back on Health Insurance Proposal
Roll Call
Brianne Spellane, Director, Communications & Content Strategy
Voluntary Benefits Add a New Layer for Brokers
InsuranceNewsNet