February 21, 2019
Our Q&A with Dave Kerrigan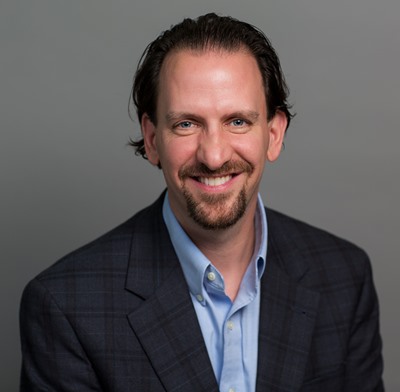 Dave Kerrigan is the Founder and Managing Director at Sante Nasc, LLC, a healthcare and benefits advisory and consulting firm working primarily with benefits consultants to "source innovation" by exposing and connecting those professionals to the latest innovations offered in the space. We sat down with Dave to hear more about his new software product, BenefitPitch™.
Tell us a little about your background and what inspired you to launch BenefitPitch™.
I have healthcare and benefits background, having worked at Blue Cross Blue Shield of Massachusetts, Harvard Pilgrim Health Care, Willis Towers Watson, Conduent (formerly Buck Consultants), Optum and the Massachusetts Health Connector (public exchange under the ACA). I volunteer with TiE Boston's ScaleUp program (a startup accelerator program in the Boston area), and am a mentor and judge for MassChallenge Health Tech (a digital health incubator) in Boston. I'm also an advisor for HealthXL, a mentor for Northeastern University's Health Science Entrepreneur program, and a remote mentor for Plug and Play Tech Center in Sunnyvale, CA.
I created BenefitPitch™ to help solve a key issue that I saw in the market – connecting impactful companies with benefit professionals.  BenefitPitch™ is a searchable database tool that allows benefits professionals to have access to key information on innovative companies offering services to self-funded employers. This idea came to life when I began working as an outside consultant for the fifth largest privately held insurance broker, NFP, to build its Innovation Lab, which centralizes the intake and standardizes the evaluation of early and mid-stage companies offering services in the benefits space.
Having worked with startups and having worked in the benefits brokerage space, I realized there's no good way for a benefit professional to keep up to date on all of the solutions currently offered in the market. For startups who tend to operate leanly, it's incredibly challenging to try to reach out to each broker who manages a book of business. Firms are fragmented and siloed – it makes sharing information difficult. BenefitPitch™ solves this problem for both vendors and benefits professionals.
What makes BenefitPitch™ unique?
BenefitPitch™ is a SaaS platform that connects vendors, who sell into the employer space, to benefits professionals who play a key role in sourcing and evaluating vendors for their self-funded employer clients. Another way to describe it is a database or repository of detailed vendor information broken down by domains (HRTech, InsurTech Health and Benefits) and categories beneath each domain (e.g., wellness, disease management, student loan repayment, etc.) that make it easier for benefits consultants to search for solutions for their clients. In short, it's a marketplace that helps connect vendors to buyers and influencers.
There are tools in the market today that help narrow down which vendors to explore and tools that provide high-level information on a vendor. BenefitPitch™ provides deeper information (think RFI level data) on vendors along with a simple interface to search for companies. In addition, we're creating a marketplace and a community where these buyers and sellers can engage with one another.
When did you launch BenefitPitch™ and how have things been going so far?
In January of 2017, I started my consulting company, Sante Nasc, LLC, and within two months I realized that I wanted to build a software product that added value to the market in which I consulted. With my background at Willis Towers Watson and Buck Consultants/Conduent coupled with my work in the startup space, the most glaring problem I saw was the need for a solution that enabled vendors and benefit professionals to discover one another.
I began speaking to friends in the benefits space about this and each one noted that it was a real problem. Ultimately, one large benefits firm (NFP) hired me as a consultant to build the business infrastructure for their innovation initiative. That allowed me a year to work as a consultant, while validating the problem and potential solution. Upon completion of that project, I hired a development firm to build BenefitPitch™, which launched in October of 2018.
So far, the interest is strong. The vendor sourcing and evaluation problem is pervasive in just about every benefits firm I've talked to (and I've spoken to a lot, mostly focused on the top 25).  At this point, I'm looking for early adopter customers to help pressure test the current platform as well as shape future iterations of the software.
Who is your target customer? Are you currently working with any brokers?
Both benefits professionals and vendors value from the BenefitPitch™ platform. Benefits consultants use it as a way to stay current the market as it relates to solutions for their clients. They can also use it to research solutions for clients and as a stepping-stone to conduct an RFP. And, they can communicate with vendors inside the platform as well.
Vendors who create a profile have the opportunity to update them regularly. They may also get inbound leads and messages from benefits professionals interested in using their service. Think of it as an extension or amplification of their sales and marketing efforts.
As of January 2019, I have done demos for most of the top 25 firms and have follow ups scheduled with most of them. I'm also talking to a national health plan about creating a version for them. The sky is the limit!
What would be your advice to a mid-market brokerage who wants to be more active in this space?
Mid-market brokers are in the largest, most competitive market around.  So many firms work with employers with anywhere from 100 to 2,500 employees. Most firms are expected to offer the basics. By basics, I'm not talking the ability to place insurance. I'm talking the dedicated teams that do communications, compliance, legal, analytics and more.
Cleary, any broker who can demonstrate huge savings using unique, different, innovative methods are going to gain more business. And many times, these methods require an outside vendor. Also, keep in mind that benefits started out as a way to attract and retain talent. So, while cost savings is important, finding solutions that solve employee problems is also key.  Think about how many financial wellness and student loan repayment companies have entered the space in the last few years.
Due to the immense amounts of investment in digital health, insurtech, wearables, etc. there's a flood of vendors entering the space – and still no good way to find and evaluate them.
Staying up-to-date on the latest and greatest innovations is a critical way to stand out and differentiate yourselves.
From an investment perspective, what separates the startups that will thrive from the ones that will not?
This one is easy. If you know anything about the startup world, you have to know that the solution you've created solves a real problem. Too many times I see solutions in search of a problem. What's the problem you're trying to solve? That's the real question. If the solution solves a problem, the founding team is savvy enough to know where to find early adopters, and then listen to those early adopters on how to iterate and pivot if necessary –  those are the firms that stand out.
Additionally, firms that use new(er) technology to differentiate have a strong chance of standing apart from the legacy players who've dominated the space in years past.