Reenergize your leadership batteries.
Pack your bags, step away from the office and participate in our experiential workshops which present a variety of dynamic challenges that will uncover your leadership potential.
View The Calendar
What's an Experiential Workshop?
Experiential learning is based on the Adult Learning Theory—that adults learn best by doing—and each of these programs uniquely connects your essential workplace skills with your leadership acumen through a variety of dynamic challenges (walking the Gettysburg battlefield, skeet shooting, running a simulated brokerage in a virtual marketplace). Once you uncover your leadership style and understand how you operate, you'll gain greater understanding and appreciation of how to best foster your team's professional growth.
How Is It Different?
It's different because it's active. Our experiential workshops encourage participants to immerse themselves in hands-on activities and live discussions. Active learning is the best form of learning. It's stimulating, it's unique and it results in a higher retention rate and a more successful experience. Here's to leaving long lectures and boring demos by the wayside.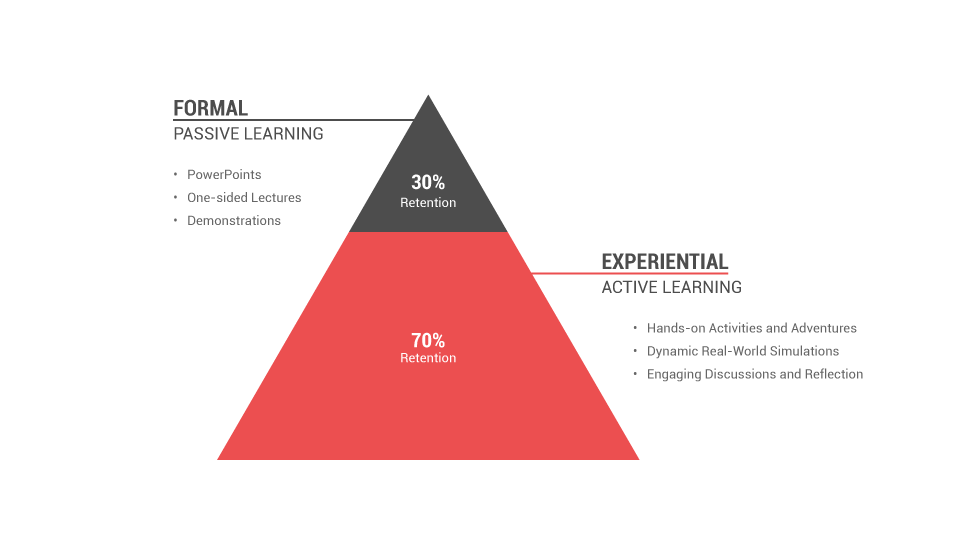 What Can You Expect?
Each program begins with an assessment to assist participants in getting maximum benefit from the experience. Focus is placed on strengthening leadership and communication skills, and bolstering decision making through various activities and competitions.
Events List Navigation
A 2.5 day workshop that challenges your firm's up-and-coming leaders to run a simulated brokerage that competes in a virtual marketplace.
Focusing on the three fundamental responsibilities of leadership – crafting a vision, building alignment and championing execution – this experiential workshop will help bring your team to the next level of effectiveness.
Events List Navigation
+ Export Events