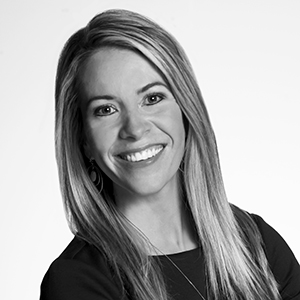 Director, Membership
Brianne Spellane is the Director of Membership. She's been with The Council since 2010 in various Marketing and Communications roles, including four years as Managing Editor of the organization's award-winning industry publication, Leader's Edge. Spellane is responsible for developing, enhancing, and solidifying relationships with The Council member firms and prospects, assisting with resource navigation, and creating pathways to effective engagement.
Spellane has a Psychology degree from Saint Anselm College and a Master's degree in journalism from the S.I. Newhouse School of Public Communications at Syracuse University. In her spare time, she works as a certified personal trainer.
---
Last book read: The Giver of Stars by Jojo Moyes
Favorite food: I can't say no to pizza.
First job: Busing tables at an Italian restaurant. I think that's why I'm a fast walker to this day. (And thankfully, they didn't serve pizza).
Fun fact: I had perfect attendance from grades K1-12; first time it ever happened in my hometown, according to the superintendent.
Secret (not so secret) obsession: My dog (an English Cream golden retriever named Emmet)
Favorite team: New England Patriots