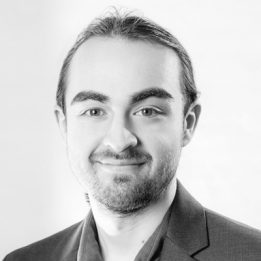 Digital Initiatives Associate
hunter.wickline@ciab.com
202.783.4400
Hunter Wickline is The Council's Digital Initiatives Associate, supporting the Marketing & Communications and Technology/Operations teams. On the Marketing side, Wickline specializes in all things digital and assists with market intelligence, research, data analysis and writing. A 2019 graduate of Randolph-Macon College with degrees in Political Science and Communication Studies, he spent three years working in Residence Life in various leadership, communications, social media and emergency response capacities. Wickline is also an Eagle Scout and an alumni member of Phi Kappa Sigma and Alpha Phi Omega fraternities.
Last book you've read: Marcus Aurelius' Meditations
Favorite place to travel: Switzerland for the tranquility, but Italy for the food.
Fun fact: On a whim, I decided to start teaching myself the piano.
First job: With The Council all the way back in 2013 while I was still a freshman in high school, but doing much less interesting stuff than I am now!