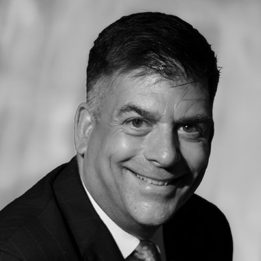 Chief Executive Officer
Ken Crerar is the CEO of The Council of Insurance Agents & Brokers, a DC-based trade association representing the top 200 commercial insurance brokerages in the world.
Crerar first joined The Council in 1987 as chief lobbyist and director of its political action committee. He was named president in 1992. Since then, he has built the organization into the leading representative of the most successful commercial insurance and employee benefits intermediaries across the globe.
Under Crerar's leadership, The Council created Leader's Edge magazine, an award-winning publication written exclusively for brokers; launched the Leadership Academy, which provides unique talent development resources to Council member firms; established The Council Foundation, a non-profit which assists in attracting and developing the brokerage workforce of the future; and formed various executive-level peer groups. He was also instrumental in The Council's efforts to create The World Federation of Insurance Intermediaries. Headquartered in Brussels, WFII is a non-profit international organization representing associations of insurance intermediaries from around the world. In addition, The Council is home to the largest political action committee in the insurance industry, topping $1.5 million. In 2013, Crerar was named one of the industry's top 100 "Game Changers."
Crerar began his career in Washington as special assistant to Sen. Christopher Dodd, D-Conn., and then moved to the Footwear Industries of America where he served as vice president, handling the association's lobbying on international trade issues.
He was appointed by the Secretary of Commerce and the U.S. Trade Representative to the Industry Sector Advisory Committee on Trade and Services as an adviser on insurance matters. He also spent a year as the assistant director of admissions for his alma mater, Connecticut College, and was actively involved in numerous alumni activities.
Crerar's achievements and interests extend well beyond insurance. He is a founder and current member of The Monumental Leadership Group, a DC-based CEO peer advisory council, and is a member of The Economic Club of Washington, DC. Outside the office, his passion for the food and hospitality industry has led him to lead a venture as chairman and owner of Rogers Collection, a 25-year-old importer of best-in-class specialty food products. He also has served on numerous boards including D.C. Central Kitchen, a nonprofit community kitchen that trains adults for culinary careers and provides 3 million meals for homeless shelters, schools and nonprofit; and Commonwealth Academy. Crerar also served as a member of The Greenbrier Hotel Advisory Board and the Hershey Entertainment & Resorts Advisory Board. Other area organizations he's been involved with at the board level include: The Chamber of Commerce's Association Committee of 100; KidSave, an adoption advocacy program; the Capitol Hill Association of Merchants & Professionals (CHAMPS); the Capitol Hill Foundation Board; and Liz Lerman's Dance Exchange.
---