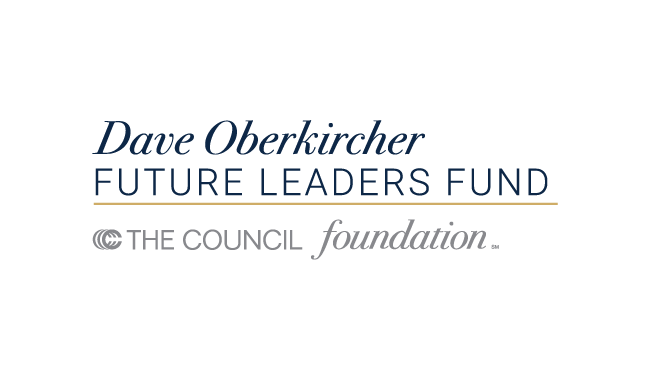 Support Dave O's Legacy of Leadership
What is the Dave Oberkircher Future Leaders Fund?
In January 2018, The Council Foundation created the Dave Oberkircher Future Leaders Fund. The Fund was established to crowdsource new ideas and backing from Oberkircher's colleagues and friends in the insurance community to grow the Foundation's impact and honor his legacy.
Oberkircher died on October 30, 2016 after a two-year fight with glioblastoma. He touched countless people in the employee benefits industry, including many leading members of The Council of Insurance Agents & Brokers. He was the embodiment of true leadership values and beliefs. In 1999, Oberkircher co-founded Trion, which grew to be the largest privately-held employee benefits consultant and broker in the U.S. He helped oversee Trion's acquisition by Marsh & McLennan Agency. Throughout his adult years, Oberkircher was an enthusiastic entrepreneur, father, businessman, community leader, athlete and philanthropist.
What is the Fund's Goal?
The goal of this Fund is expand awareness, engagement in, and financial support of, The Council Foundation's existing philanthropic work aimed at attracting dynamic talent into a career in the commercial insurance brokerage industry.  The Fund will extend the Foundation's reach in supporting brokerages that are recruiting interns as full-time hires through the Scholarship Program. It will also provide a "lab" for learning from its supporters on how The Council Foundation can be useful to helping brokerages build a progressive, inclusive workplace culture with diversity of thought. This memorial to Oberkircher can serve as a framework for the future and make a real difference in the industry he loved.
How Will the Fund be Utilized?
All money generated by the Fund will be used as working capital to support and expand the overall mission of The Council Foundation.
Who Will Operate the Fund?
The Council Foundation, the 501(c)3 educational charitable arm of The Council of Insurance Agents & Brokers, will operate the Fund. For questions or further information, please contact Katie Consoli at katie.consoli@ciab.com.