Intern Summer School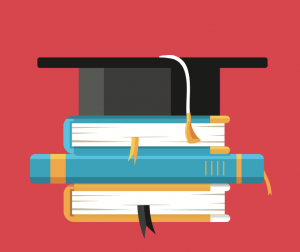 Providing your interns with access to professional development opportunities and training is a tangible way to show you are interested in their development. This summer, The Council Foundation will be offering a series of online instructor-led courses designed to help your interns develop and enhance their professional skills.
Courses:
June 6 – Keys to a Successful Internship (2-3:30 p.m. ET)
June 13 – Insurance Industry Concepts You Need to Know (2-3:30 p.m. ET)
June 20 – Proven Communication Techniques = Successful Outcomes (2-3:30 p.m. ET)
June 27 – Figuring It Out: Problem Solving and Project Management Basics (2-3:30 p.m. ET)
July 20 – Generations in the Workplace (2-3:30 p.m. ET)
July 24 – Time Management (2-3:30 p.m. ET)
July 27 – Teamwork/Collaboration (2-3:30 p.m. ET)
To read the full course overviews, please click here.
Register your summer interns today to participate in all or some of these courses.
Internship Toolkit
This curated collection of articles, videos, templates and best practices is designed to help Council member firms build and/or enhance sustainable processes that support their efforts to recruit and develop talent.
The toolkit consists of the following modules:
Module 1: Getting Buy-in
In this learning module, you will understand the steps and tools you need to attain buy-in from your leadership team to launch an Internship Program.
Module 2: Program Development and Implementation
In this module, you will understand the process of recruiting internship candidates, determine a plan for onboarding and managing the intern, and develop an internship curriculum of projects and professional development activities.
Module 3: Program Evaluation and Measurement
In this module, you will understand how to evaluate internship program goals and outcomes, and structure and  components.
Use of these tools will help build knowledge, sharpen skills and enhance the attitudes and abilities of both the member firm and their interns. The tools may be used as a full curriculum for members that are just getting their feet wet with their internship programs, or unbundled and used as supplements to an existing or well-established internship program.
For access, contact Julia Ruiz at julia.ruiz@ciab.com.